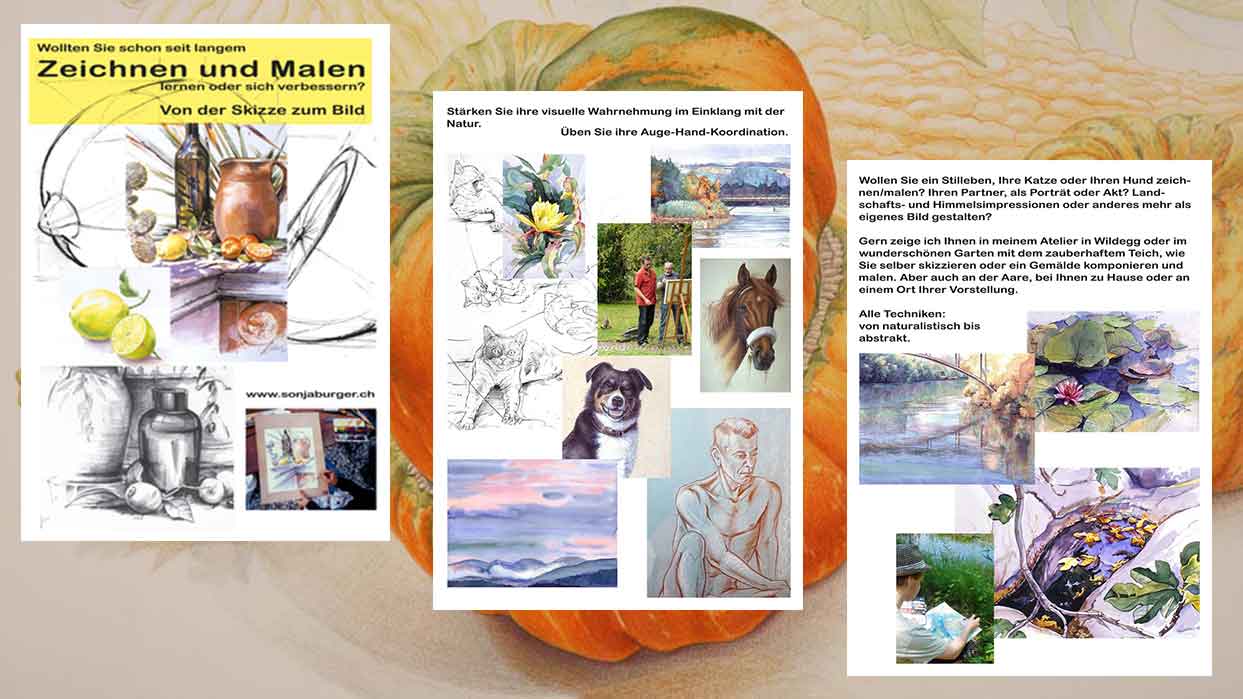 I teach beginners and practitioners of all ages according to their individual needs.
Classes take place either at my studio, at your home etc.
Individual: CHF 55 .- *
Subscription 10 hours: CHF 480 .- *
Small groups - price on request
*Incl. All drawing and painting material
If lesson(s) do/es not take place in my studio, travel expenses will be added to the course costs.
All necessary drawing and painting materials are available in my studio.
Access by car: there is a large parking lot directly in front of the house made available.
By foot: Wildegg station to the studio can be reached in 5 minutes.
All enquiries by contact.