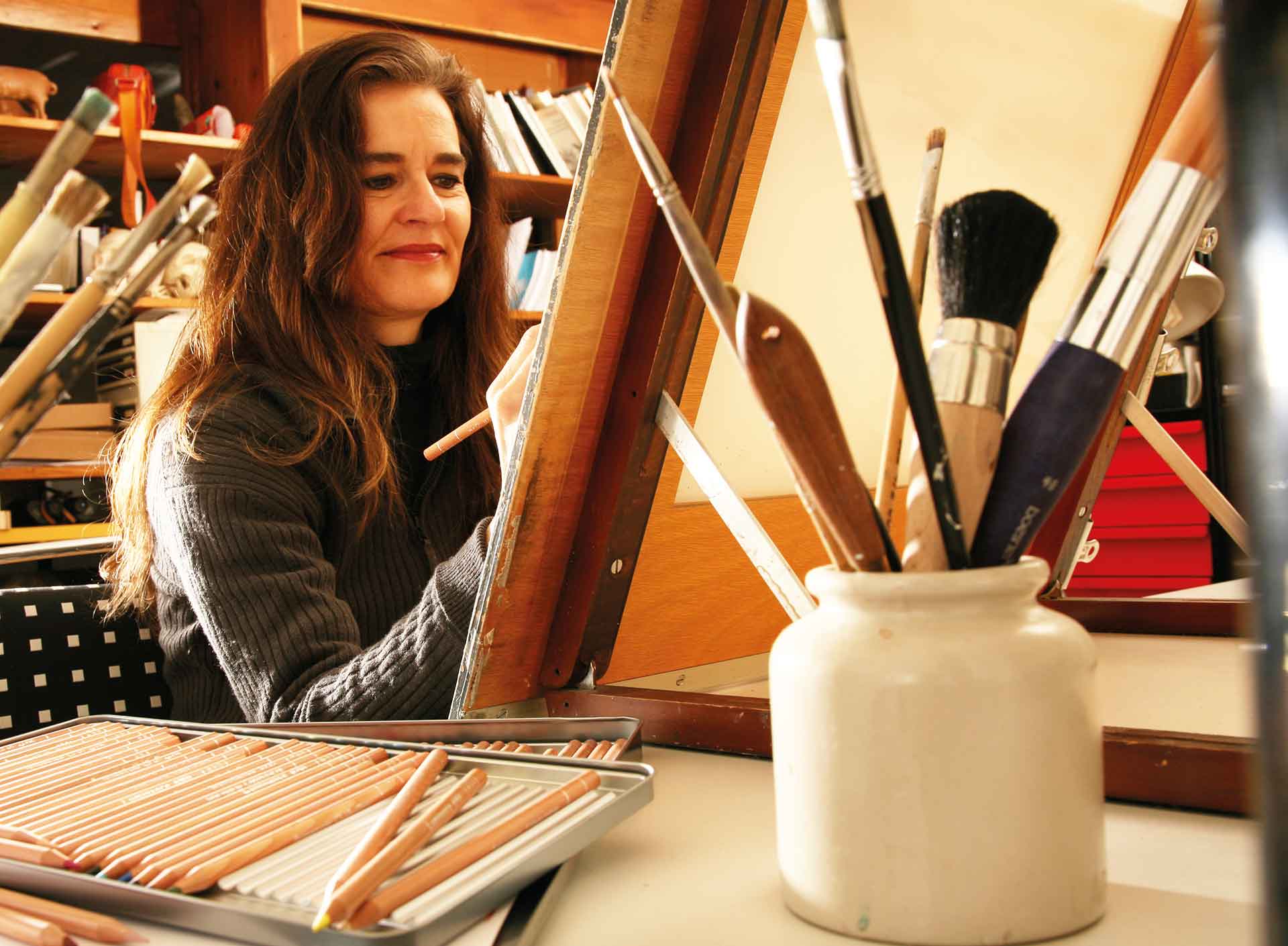 Sonja Burger
Sonja Burger gathered a prime enthusiasm for medical illustration during her apprenticeship, and prior to her graduation from the Zurich School of Design, Rüdiger Verlag in Berlin and Prof. Dr. med. med. A. Puff from the University Hospital Freiburg i. Br. discovered her. Here, the foundation was laid for numerous series and studies of medical illustrations by Sonja Burger.

During her training at the School of Design Zurich, advertising agencies became aware of Sonja Burger's versatile, accurate and very efficient work through school visits, enabling her first assignments in advertising. Sonja Burger's versatility in ideas and styles has become even more encompassing as she practices on a daily basis, and she is still excited about new additions to her repertoire.

On the basis of Sonja Burger 's diploma thesis, whose theme was small mammals of the Ruggellerried, she created a name early among the zoo technicians, thereby receiving her first commission from the magazine Schweizer Woche (Swiss Week) for an illustration of settlement species such as: fox, mice, martens etc. Swiss Week was soon followed by orders from various newspapers, magazines and book publishers in equally diverse topics, and her creative work for the print media has since been repeatedly expanded with a theme.

The joy of the experience of making things appear in different perspectives with ease and efficiency, to create different worlds, to accurately document the existing, to visualize ideas and to draw what can not be photographed, is Sonja Burger's vocation.